There is a bit more to the story.
Here's a few more details about Today's Wild West – and how it all happened.
I spent most of my career in TV News… as an anchor/reporter/writer and producer. And, I have always loved the American West and all things Western – starting from the time I saw How The West Was Won in the Cinerama Dome when I was a kid in Minnesota back in 1963.
Combining my passion for the West with my skills in TV news, I created Today's Wild West – a documentary style show about all things Western – producing a half-hour pilot episode in 1999.
Here's a clip from that first show profiling How The West Was Won stuntman Loren Janes.
Meanwhile, I started doing freelance magazine stories on the West illustrated with my photography. Since 1999, I've written hundreds of articles published in dozens of magazines – like this new one on Death Valley.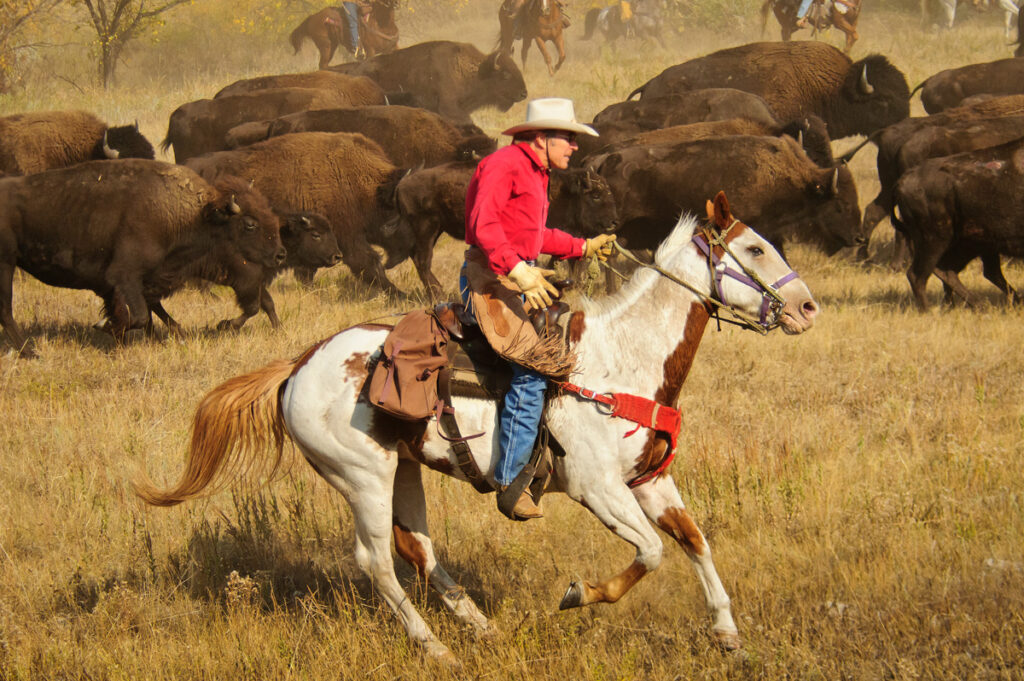 And I've authored two coffee table photography books – Great Rides of Today's Wild West and Great Ranches of Today's Wild West. That's me chasing buffalo in South Dakota on a magazine assignment!
Those years doing articles all over the American West gave me contacts and cred with the cowboy world.
Fast forward to 2015 – the technology had changed – so I now shot the whole show myself on a high-def camera that is small enough to shoot from the back of a horse – which I do all the time… photography that puts the viewer in the saddle and gives the show a unique perspective.
The show is a great success! My first 26 episodes have aired a total of nearly 7,000 times on PBS alone. And the program also airs on the Heartland Network.
Additionally – we were nominated for a regional 2019 Emmy in Denver. And I'm a two-time winner of the National Cowboy & Western Heritage Museums Western Heritage Award. Which to me – is the ultimate honor! And the one Award I really really really wanted to win.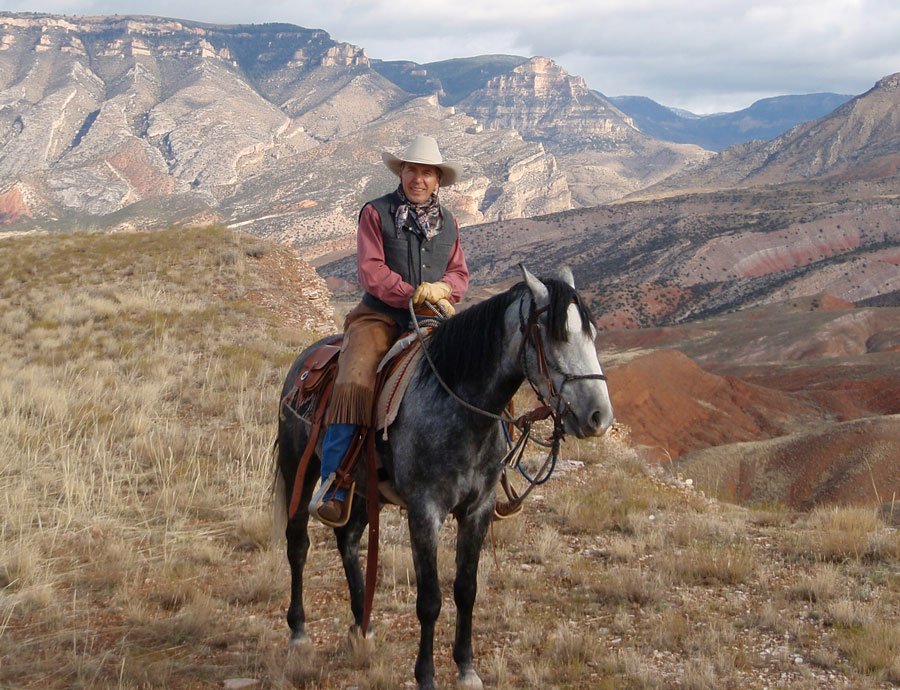 I'm currently editing new 28-minute episodes – and posting short segments twice a week on YouTube.
There's nothing on TV like Today's Wild West. While I host and narrate – this show is not about me. It's about all the cool stuff in the West that anyone can go do. Like we say every episode – The Wild West is still out there – and we'll show you how to find it!
It's compelling, exciting, adventurous, action-packed TV: Cattle drives! Horse drives! Stage coaches! Custer, Jesse James, Sitting Bull, Western art, artisans, music, movies, Native culture, wild mustangs, historic sites/ It's the coolest stuff there is! It's great TV! And kids can watch it too! It's all G-rated!
People who discover Today's Wild West love it! And so does the National Cowboy & Western Heritage Museum – where we've just won our second Western Heritage Award!
More episodes are on the way. And any sponsors who want to ride our trail would be welcome.
Thanks for reading. Thanks for watching Today's Wild West. The Wild West is still out there – and we'll show you how to find it!